I'm a new member of the Tripod gang in Waltham, Mass. We enjoy working hard to bring the world free and easy website creation tools. Why? Cuz we love working on the web, and we figure everyone else should, too!

At Tripod, we are so happy to be a part of Team Harmony's efforts to bring teens closer together. Teens can make a difference in the world and how people treat each other!
Below is a photo of the entire Tripod team of crafty web wizards. Who wouldn't want to hang with Tripod when you've got a gang like this to work with? Say cheese!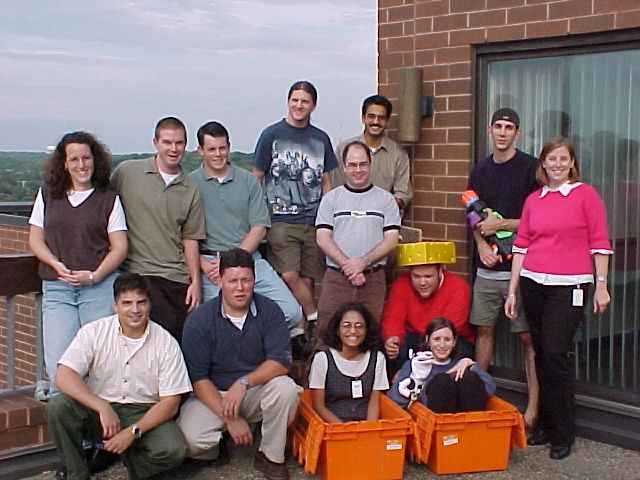 Favorite Stuff

You've seen some of my favorite people. Here are some of my favorite things...

Favorite TV Show: Northern Exposure
Favorite Movie: Breakfast at Tiffany's
Favorite Music: Hip Hop and Motown
Favorite Book: Lord of the Rings,
by J.R.R. Tolkien
Favorite Sports Team: U of M Wolverines (Go BLUE!)
Favorite Food: Indian
People I Most Admire: Audrey Hepburn, Katharine Hepburn, Emma Thompson, Madonna