The island of Cozumel, off the southeastern tip of the Yucatan's coast, is a favorite among scuba divers and snorkelers. In fact, one tip of the island has been set aside as an underwater national park.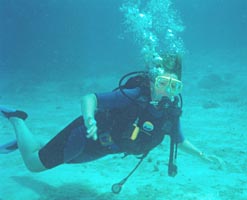 As you can see, I tried scuba and loved it. The amazing thing is that I was able to take scuba lessons one-on-one with an instructor who then led me out for two separate 45-minute dives. I then received a one-week scuba permit. So, if you find yourself in Cozumel without scuba diving certification or experience, don't fret.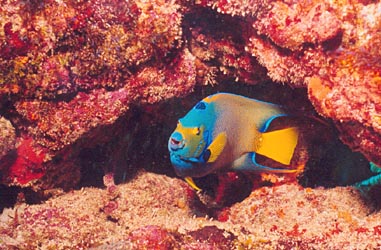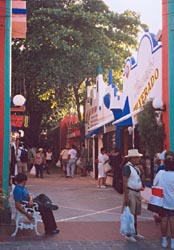 The town of Cozumel is full of personality. It's got great duty-free shopping, for those of you out there who want to buy jewelry or other luxury goods. It also has its share of crazy bars catering to Spring Break folks, but there are just as many fun places without the drunken throngs. It's a lovely island, but I don't think I'd opt to stay there -- particularly because it's a port of call for many cruise ships. Which came first? The duty free or the cruise ship?